Transforming Public Health
The Herbert Wertheim School of Public Health Emerges When Needed Most
Leveraging its existing research strengths and building on a rich history of public health and preventive medicine, on Sept. 19, 2019, University of California San Diego established the Herbert Wertheim School of Public Health and Human Longevity Science, joining the School of Medicine and the Skaggs School of Pharmacy and Pharmaceutical Sciences as the third school on the Health Sciences campus.
"UC San Diego's new Herbert Wertheim School of Public Health and Human Longevity Science is the next logical step in the evolution of our public health programs, initiatives, clinics, undergraduate degree program and existing faculty expertise," said UC San Diego Chancellor Pradeep K. Khosla when the University of California Board of Regents approved the formation of the school in 2019.
"With a focus on public health, we can define the future where medicine, biology, engineering and public policy come together. We can look at how we, as human beings, can live in a better society and create better health outcomes for each and every one of us, regardless of our socioeconomic background."
Public health is the science of preventing disease, prolonging life and promoting health through organized community efforts that ensure every citizen can achieve health and longevity. The three core functions of public health are assessment of the health of the community, public health policy development and assurance that public health services are equitably provided in a community.
The bulk of the resources needed for establishment of the school of public health came from existing resources that would migrate to the school. These resources are supplemented in two significant ways.
First, the Dr. Herbert and Nicole Wertheim Family Foundation pledged $25 million to UC San Diego in October 2018 as a lead gift to usher in a new era of public health research, education and advances. Initiatives will promote healthier populations on a local, national and global scale because of the university's increased focus on public health.
"The most important thing we can achieve is making our communities healthier across the lifespan, and thus more productive," said scientist, clinician, entrepreneur and philanthropist Herbert Wertheim, M.D., D.Sc., for whom the school was named.
"Prevention is, and always will be, the best medicine."
UC San Diego has been increasing its research and education efforts in the field of public health over the past several years. In 2014, the campus established the UC San Diego Institute for Public Health to unite public health-oriented activities across campus, foster interdisciplinary collaborations and, ultimately, improve the health of individuals and communities. The university's proximity to Mexico provides a rare opportunity to develop and implement solutions addressing emerging border and global health challenges as few universities can.
In addition to the transformative gift from the Wertheim Family Foundation, Chancellor Khosla and Vice Chancellor of Health Sciences David A. Brenner, M.D., committed $7 million of new funds to support the university's public health initiative including critical faculty growth, expanded educational offerings and key research needs in perpetuity, while enabling faculty members to pursue collaborative research projects. This includes a commitment to fund five $1 million endowed chairs in the school and a commitment of $500,000 per year for four years to fund faculty recruitment and startup costs.
"Public health is a field of study and practice that endows individuals and communities with the ability to promote health and prevent disease," said Chancellor Khosla. "As a nation, we face unprecedented health challenges. Our university, committed to the greater good, is leading the charge toward understanding, preventing and eradicating threats to public health locally and globally."
The Herbert Wertheim School of Public Health and Human Longevity Science is cultivating the next generation of diverse public health professionals and leaders through innovative and transformational education programs. In Fall 2020, the school commenced its first year with more than 80 salaried faculty with primary appointments, 25 faculty with secondary appointments (primary appointed in another UC San Diego department or school), more than 200 personnel, 175 postgraduate students, and 500 undergraduate majors.
The school features curricula leading to a Bachelor of Science in Public Health, Master of Public Health, Master of Science in Biostatistics, Master of Advanced Study in Leadership of Healthcare Organizations, and Doctor of Philosophy in Biostatistics or a Joint Doctor of Philosophy in Public Health with San Diego State University.
As one of the few public health programs linked to an academic hospital, the Herbert Wertheim School of Public Health's leading-edge curriculum is uniquely situated to study population health, care inequalities and the development of preventative health strategies.
UC San Diego joins UC Berkeley and UCLA with schools of public health within University of California system. UC Irvine, UC Merced, UC Davis and UC San Francisco are considering their own schools of public or global health.
"We are excited for the opportunity and our partnership with UC San Diego to support public health at UC San Diego," said Wertheim.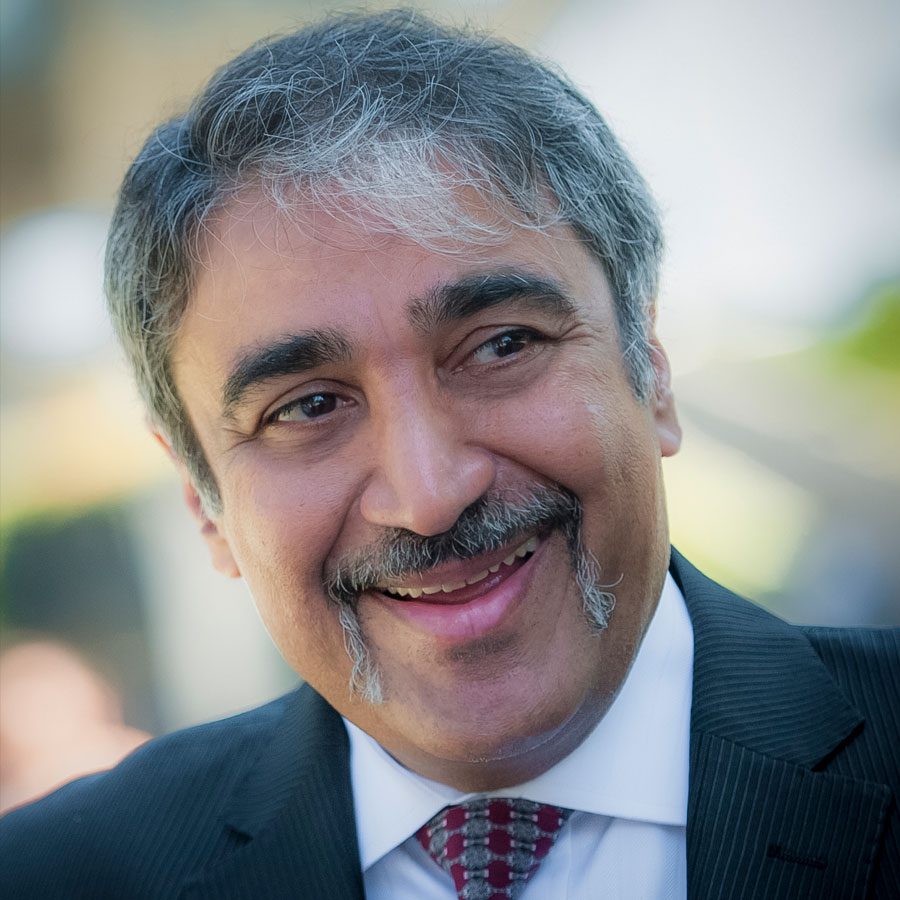 "We are excited for the opportunity and our partnership with UC San Diego to support public health at UC San Diego."
– Herbert Wertheim, M.D., D.Sc.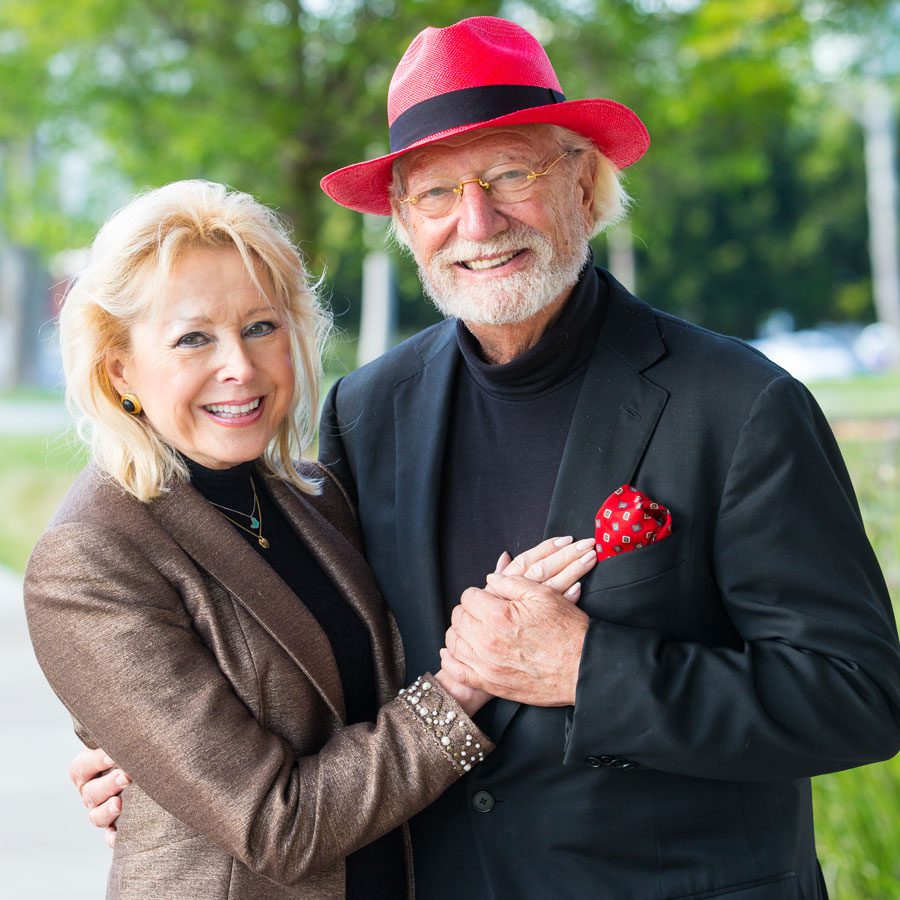 Dr. Wertheim's contributions in eye care and other scientific fields have touched millions. His company, Brain Power Incorporated, produces more than 4,000 optical-related products. He was the first to discover and produce UV light dye absorbers for eyeglasses, and to find that UV light caused cataracts and retinal deterioration.
A passionate community leader, Wertheim has supported numerous programs in education, research and the arts. He and his wife, Nicole, are also members of the Giving Pledge, to which he and some of the world's wealthiest people, including Warren Buffett, Bill Gates and Melinda French Gates, promised to donate more than half of their wealth to philanthropic causes. The gift to the school of public health at UC San Diego was made in honor of the Wertheims' 48th wedding anniversary.
The Herbert Wertheim School of Public Health and Human Longevity Science joins other institutions named in honor of the Wertheim family, including the Herbert Wertheim College of Medicine at Florida International University, the Herbert Wertheim College of Engineering at the University of Florida, the Nicole Wertheim College of Nursing and Health Sciences, and most recently the Herbert Wertheim School of Optometry and Vision Science at UC Berkeley.